Weaver Quarter Horse Sale
Saturday, September 16, 2023
Great Falls, MT Expo Park
11:00 am Preview :: 1:00 pm Sale
Montana-raised Foundation Bred Quarter Horses
As a family operation, our ranch is based in the Bear Paw Mountains with the main income from cows. Our quarter horses are used to work cattle. To be able to do this in our rocky country, the horses not only must have bone, stamina, and conformation, but they must possess the mind and disposition to be able to do whatever is asked of them. This can best be done with the Foundation-bred AQHA horse, and that is exactly what we offer.
The Weaver Quarter Horse Tradition
The Weaver family has a long tradition of raising quarter horses. The family came to Montana in 1887 and has been raising quarter horses ever since.
Our brand, A Standing X, was recorded in the Weaver name in 1888, and our grandchildren are the sixth generation to ride quarter horses with this brand.
Photo: 2020 Ranching Heritage Breeder of the Year Award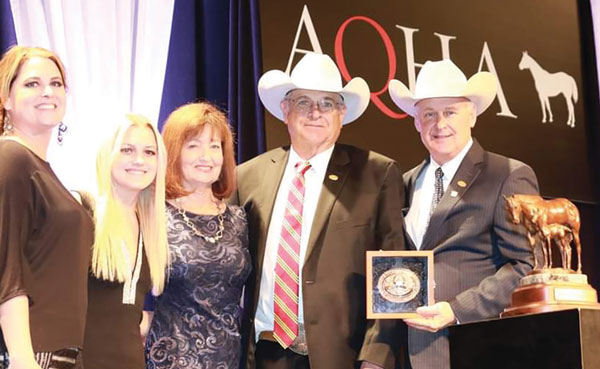 We are fortunate enough to be in a business we love, and that continues to keep us personal enough to connect with our buyers who have become friends over the years. The 2023 sale will be held at the Expo Park in Great Falls, MT on Saturday, September 16th, 2023. The sale catalog will be out mid-August. On behalf of Weaver Quarter Horses, we look forward to seeing you at the sale.